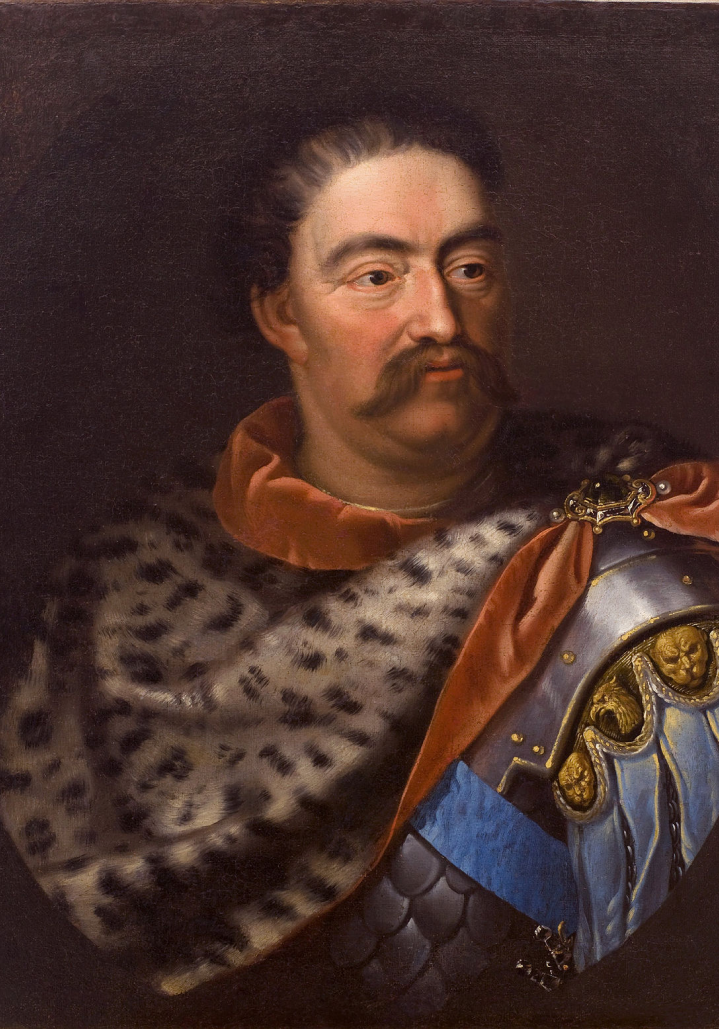 SOBIESKI® vodka pays a tribute to King Jan III Sobieski, the most famous King of Poland.
Jan III Sobieski (1629-1696) was one of the greatest kings of Poland, renowned as a commander, but also as a curious and well-educated gentleman.
Jan Sobieski came from a noble Polish family and was highly educated. He studied philosophy at the University of Kraków and, after graduating, he traveled throughout Europe with his brother Marek Sobieski. They visited Germany, Belgium, France and Great Britain.During that trip, Jan Sobieski met famous kings such as Louis II de Bourbon or Charles II of England. He learned German, French, Italian and Latin. He was also fond of art, music and literature.
Back in Poland in 1648, Jan Sobieski volunteered for the Polish army, following in his father's footsteps, who was a "grand-hetman" (grand commander) and deputy. Jan Sobieski fought many battles during the Khmelnytsky uprising, a major Cossack-Polish war which took place within the Polish-Lithuanian Commonwealth from 1648 to 1657.
Jan Sobieski's ascent to fame had started. He became "hetman" of the Polish Army in 1666.
In 1668, he defeated the rebellious army and came back victorious to Warsaw. Thus, he was appointed "grand-hetman" of the Polish Army, the Hussars.
During one of his many trips, he met Marie-Casimire de la Grange d'Arquien (1641-1716), also named Marysieńka in Polish. Marie-Casimire was an ambitious French noble lady from the court of Louis XIV, King of France. During her youth, she was a companion of Polish Queen Marie-Louise Gonzague-Never. Jan Sobieski and Marie-Casimire fell desperately in love and married in 1665, shortly after she had become the widow of Jan Sobiepan Zamoysk. It is said that Jan III Sobieski and Marie-Casimire had as many as fourteen or fifteen children. Only four of them survived.
Marie-Casimire was pivotal in Sobieski's ascent to the Polish throne.
After the Polish King John Casimir (1609-1672), having lost his wife and many battles, resigned from the throne, Marie-Casimire planned to help Jan Sobieski become elected as the new King of Poland. She travelled back to France and worked hard to gain King Louis XIV's support. Yet, it is King Michael (1669–1673) who was appointed that time.
Yet, the French support was crucial to help Jan Sobieski to become King of Poland.
Once King Michael died in 1674, Jan Sobieski was appointed the new King of Poland.
While they were apart Jan Sobieski and Marie-Casimire wrote long passionate love letters to each other. This happened for almost twenty years (1665 to 1683), as Marie-Casimire was supporting Jan Sobieski's military campaigns from abroad.
After King Jan III Sobieski's death in 1696, Marie-Casimire returned to France and never married again.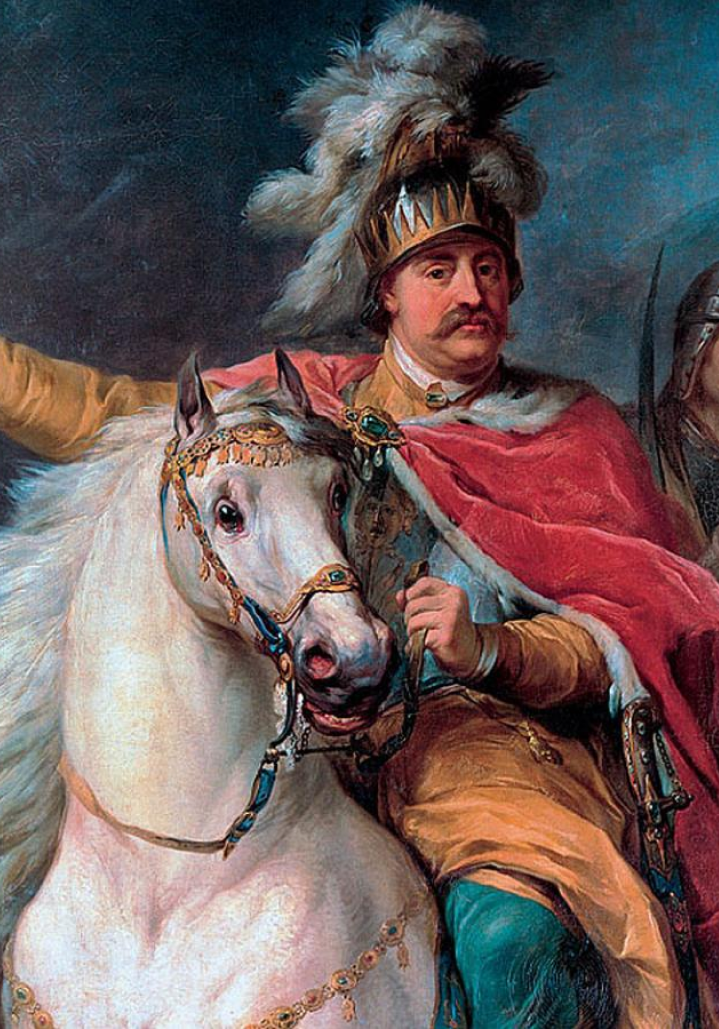 Jan Sobieski won many battles in the mid-seventieth century, particularly against the Turkish army's attempts to invade Europe. Throughout his life, he successfully fought for the freedom of his country against the Ottoman Empire. He was a larger than life lover of freedom!
Under the rule of the Turkish King Kara Mustapha, the Turkish army, which was still trying to conquer Europe, invaded Austria in 1683. King Jan III Sobieski led an army of 76.000 men to Vienna; however the Turkish army was twice the size: 143.000 soldiers!
Jan III Sobieski was a committed and agile leader. With his hussars' calvalry and alongside German and Austrian armies, they breached the Turkish defence and defeated King Kara Mustapha in a massive charge.
As he fought bravely during the battles, the Turkish nicknamed Jan III Sobieski "The Lion of Lechistan" which in Turkish means the Lion of Poland.
THE LION OF LECHISTAN. THE LION OF POLAND.
Sobieski's constellation was named so in 1690 as a tribute to Jan III Sobieski by Polish astronomer Johannes Hevelius

The Polish King Jan III Sobieski – who gave his name to SOBIESKI® vodka – has a room named after him in Vatican City, Italy: Sala Sobieski.
ENGRAVED ON AN ICONIC BOTTLE.
SOBIESKI® vodka bottle stands out from the crowd with a unique bottle design that tells Jan III Sobieski's story, the story of a true Polish hero!
Take a closer look to discover his journey!